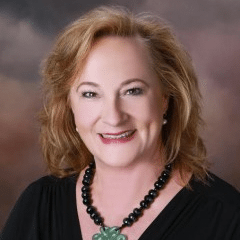 Office:
Susan G. Baker, APRN
Women's Health Care Nurse Practitioner
Office:
Susan Baker received her undergraduate degree in Nursing from the University of North Florida and continued her graduate education at the University of Florida.
She earned her Master of Science degree as a Women's Health Care Nurse Practitioner in 2001 and has been board certified by the NCC since 2002.Susan has vast experience in the fields of obstetrics and gynecology and infertility. First, as a nurse working on the women's post operative department, and later, at the Health Department where she performed obstetric assessments and treatments, prenatal counseling, and basic gynecology. Susan has worked at the Jacksonville Center for Reproductive Medicine since 2002. Her duties include performing new patient consultations and exams, diagnostic testing for infertility and recurrent pregnancy loss including hysterosalpingograms and saline sonograms, ultrasound monitoring for cycling patients and early pregnancy scans, and counseling women with polycystic ovarian syndrome and related disorders. She also provides instruction for superovulation and IVF, and handles donor egg consultations and examinations.
In 2010, Susan became certified by NAMS as a menopause specialist. The North American Menopause Society is the leading nonprofit organization dedicated to improving health and quality of life through the understanding of menopause. Its multidisciplinary membership allows NAMS to be the preeminent resource on all aspects of menopause to both healthcare providers and the public. Those who hold the NCMP certification have demonstrated special competency in the field of menopause. Susan does have a strong following of her own patients and is extremely well liked by her patients.