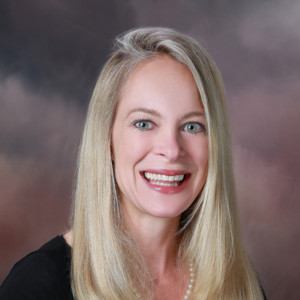 Offices:
Amy Hearne, MD
Board Certified in Obstetrics & Gynecology
Offices:
Long before she became a gynecologist, Dr. Hearne knew her interest in medicine would lead her to a career of helping others.
For this reason, she is thrilled to be working with Advanced Reproductive Specialists / Jacksonville Center for Reproductive Medicine. Dr. Hearne is committed to improving the quality of life for women and helping them start and extend their families.
She was born and raised in Rochester, New York. Her path to the medical profession started in 1995, when she graduated magna cum laude from Pennsylvania State University with Bachelor of Science in pre-medicine. After graduation she earned her Doctor of Medicine degree from Syracuse medical school in 1999.
During medical school, she recognized the joy in helping others realize their dream of having a family. She did a subinternship in Reproductive Endocrinology at the University of North Carolina, Chapel Hill. She then completed her OB/GYN residency training at The Johns Hopkins Hospital in 2003 and became board certified by the American Board of Obstetricians and Gynecologists.
Dr. Hearne was an editor for The Johns Hopkins Manual of Obstetrics and Gynecology, where she also authored a chapter on Endometriosis and Labor and Delivery. She has also published articles on HPV and tocolytic agents. During her time at Johns Hopkins, she traveled to Thailand to help set up a cervical cancer screening program.
After residency, Dr. Hearne worked for two years at Women's Health Care Associates in Annapolis, MD before relocating to Long Island, New York. During the 10 years she lived on Long Island, she was a partner at Suffolk Gynecology Group and served as the course director for Huntington Hospital OB/GYN Continuing Medical Education Program.
An opportunity for Dr. Hearne's family arose when her husband's sports medicine career offered them the chance to move to Jacksonville so he could work with the Jacksonville Jaguars football team. Dr. Hearne and her husband, Dr. Michael Yorio, are now proud to call Northeast Florida home. They appreciate all of the outdoor activities the Florida weather affords them.
Dr. Hearne knows she is very fortunate to be a mother to her two daughters. Everyday, she looks forward to helping others in her community know the same joy.