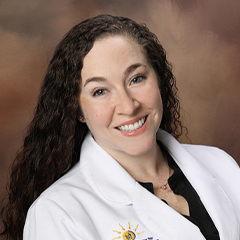 Office:
Ashley Hall, APRN
Women's Health Care Nurse Practitioner
Office:
She graduated from Nursing school with her Associates degree in nursing from Florida State college at Jacksonville in 2009. After which she worked in Neurosurgery, ICU and OBGYN where she found her passion for women's health. While working in OBGYN she was responsible for antepartum care of the pregnant patient, postpartum care of the newly delivered patient, as well as newborn infant care.
She obtained her Bachelors of science in nursing from Jacksonville University in 2013. While Continuing to work in OBGYN she furthered her education and graduated from Chamberlain College of Nursing in 2017 with her Masters of Science Family Nurse Practitioner. Ashley began her career as an APRN performing regenerative medicine including stem cell injections and PRP therapy. Ashley also practiced in an urgent care setting prior to joining JCRM in January of 2020.
When not at work Ashley enjoys going to Disney and attending Jaguars football games with her husband and 2 children.