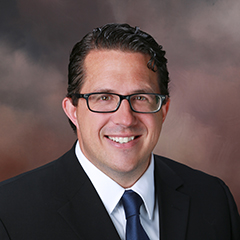 Offices:
Christopher W. Lipari, MD
Board Certified in Obstetrics & Gynecology
Offices:
Dr. Lipari was born and raised on the South Shore of Long Island, New York and attended Adelphi University Honors College where he graduated with the highest honors, Summa Cum Laude.
Upon graduation from college, He received his medical degree from St. George's University School of Medicine, where he also served as a Biochemistry and Physiology tutor. In 2004, he completed his residency training in Obstetrics and Gynecology at Upstate Medical University in Syracuse, New York, where he received the Robert E. Nesbitt Jr., M.D. "Outstanding Resident in Obstetrics and Gynecology" award, the Achievement Award from the Society of Laparoendoscopic Surgeons, as well the "Best Teaching Resident" award from Berlex Pharmaceuticals. After completing his residency, Dr. Lipari was awarded a three-year fellowship in Reproductive Endocrinology and Infertility at the prestigious Johns Hopkins University School of Medicine in Baltimore, Maryland.
Dr. Lipari received board certification in Obstetrics and Gynecology in 2005, and Reproductive Endocrinology and Infertility in 2009. He serves as Assistant Professor in the Division of Reproductive Endocrinology and Infertility in the Obstetrics and Gynecology Residency Program at the University of Florida Health Science Center Jacksonville.
Dr. Lipari has presented numerous lectures and authored various scientific abstracts and journal articles while at the Johns Hopkins University School of Medicine. He currently also serves as a reviewer for Fertility and Sterility, the leading fertility journals in the country. Additionally, He has served as the Clinical Supervisor of the Johns Hopkins Division of Reproductive Endocrinology and Infertility Assisted Reproductive Technology Database System and is well versed in the recent technological advances in the field of reproductive medicine.
Dr. Lipari's clinical interests include primary and secondary infertility, Assisted Reproductive Technologies (including In Vitro Fertilization and intracytoplasmic sperm injection), optimal stimulation protocols for women suffering from decreased ovarian reserve, recurrent pregnancy loss, polycystic ovarian syndrome, fibroids and minimally invasive surgery. Dr. Lipari is a highly skilled laparoscopic surgeon with a keen interest in endometriosis. His ongoing research projects include investigating: the use of embryo metabolism as a marker for embryo quality; the molecular aspects of optimizing luteal phase endometrial receptivity; as well as the development of novel stimulation protocols for the "poor responder" IVF patient.
Dr. Lipari is a member of numerous professional organizations including the American Society for Reproductive Medicine, the Society for Reproductive Endocrinology and Infertility, the Society for Reproductive Surgeons, the Endocrine Society, the American College of Obstetrics and Gynecology and the American Medical Association.
Having followed many sub-fertile patients, Dr. Lipari realizes the frustration involved in the process and follows an approach that addresses both the physical and emotional aspects of fertility therapy. While not assisting couples in achieving their reproductive goals, Dr. Lipari enjoys participating in outdoor activities with his wife Grace and two children, Sophia and Caden. He also enjoys boating, fishing and golf.