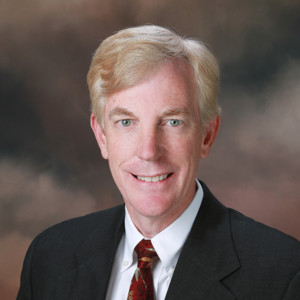 Offices:
Michael D. Fox, MD
Board Certified in Obstetrics & Gynecology
Offices:
After graduating from Auburn University, he received his medical degree from the University of Alabama at Birmingham in 1987. After completing one-year internship in Internal Medicine at the University of South Alabama in Mobile, he transferred to the University of Mississippi for an Obstetrics and Gynecology residency. After completing his residency in 1992, Dr. Fox was awarded a two-year fellowship in Reproductive Endocrinology and Infertility at the University of Kentucky in Lexington. Dr. Fox has received many awards and scholastic accolades during his educational training.
During medical school at the University of Alabama Birmingham, Dr. Fox was inducted into the prestigious honor society, Alpha Omega Alpha in his Junior year of training. Dr. Fox passed his board certification in Obstetrics and Gynecology in 1995 and sub specialty certification in Reproductive Endocrinology and Infertility in 1997. Dr. Fox serves as the Medical Director of Advanced Reproductive Specialists / Jacksonville Center for Reproductive Medicine.
Dr. Fox has authored chapters in several OB/GYN and Reproductive Endocrinology texts on such subjects as Endometriosis, Treatment of Female Infertility and the Treatment of Male Associated Infertility. Further, he has published numerous journal articles in well-known specialty periodicals. Dr. Fox continues to actively participate in research with the University of Florida residents, continually presenting important clinical research both locally and nationally regarding current infertility issues.
Dr. Fox is a member of numerous professional organizations including The American Society for Reproductive Medicine, The American College of Obstetricians and Gynecologists, European Society of Human Reproduction and Embryology, The Society of Laparoendoscopic Surgeons, The Society for Assisted Reproductive Technology, The American Association of Gynecologic Laparoscopists, Society of Reproductive Surgeons, and the Society of Reproductive Endocrinology, Resolve and The Endometriosis Association.
Along with the goal of assisting couples to achieve desired results, Dr. Fox is also a highly skilled laparoscopic surgeon with a keen interest in endometriosis and pelvic pain. He also works with patients on the underlying metabolic causes of infertility, e.g. Polycystic Ovarian Syndrome and insulin resistance. Other interest areas include Diminished Ovarian Reserve, PMS, and Recurrent Pregnancy Loss.
Dr. Fox is happily married and is the proud father of five children, Madison, Michaela, Magnolia, Millicent and Maddox. He and his wife, Felicia, an OB/GYN, have spontaneous triplets!! As a result, he now has unique insight into this most distressing side effect of infertility treatment. In addition, he is an avid sportsman enjoying hunting, fishing, boating as well as other outdoor activities with his family. He loves collecting antiques and photography.